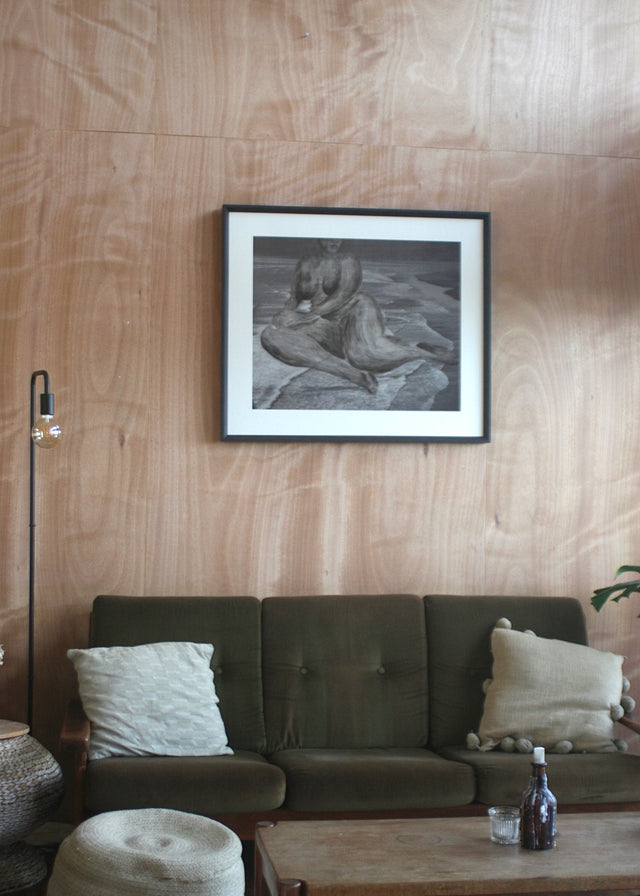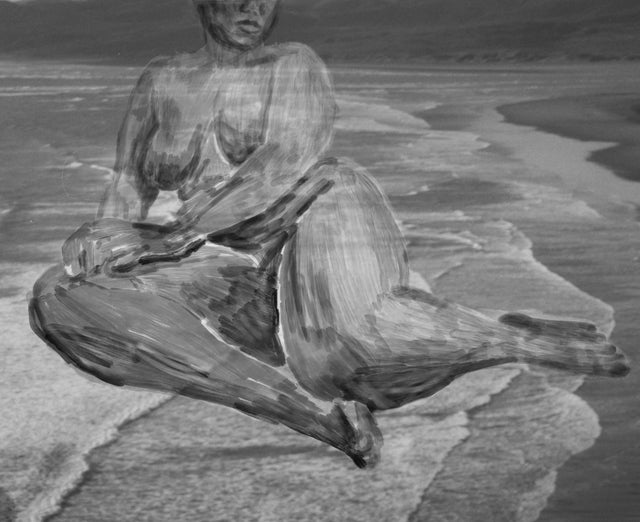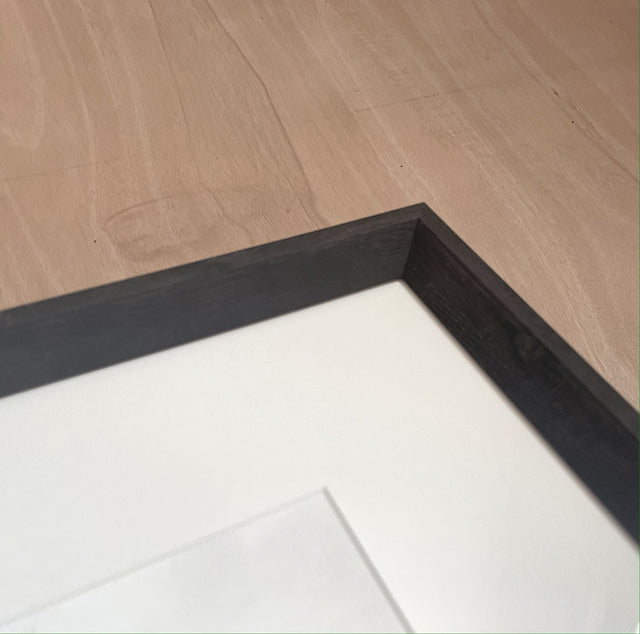 Framed size 821 x 953 mm
Art size 609 x 762 mm
DETAILS
Original art, acrylic painting on film photograph print (Ilford Gold Fibre gloss paper) printed by PCL Auckland.
Film photograph taken at Ngarunui beach in Whāingaroa, developed by the Black and White box in Auckland.
The piece has been framed by Framing House in Hamilton with archival matboard and conservation glass (UV protection).
Comes with Certificate of Authenticity. 
ABOUT
The Au Naturel series honors the power and natural beauty of nature & the female body, by combining my love for film photography and painting. The series are created using film imagery of New Zealand from my personal film archive.

The female figures have been inspired by the beautiful (!) work of photographer Alexandra Leese. Her work reflects the power of reclaiming and honouring your own body as a female, just for you. 
Price including frame
SHIPPING
Original artworks are shipped with tracking.
Shipping costs can vary from NZD $100 - $350 depending on the size and weight of the artwork.

We charge a base shipping rate of NZD $200 and will either refund or invoice the balance once we calculate shipping costs. Please email if you have any queries.
Unfortunately we are unable to ship any prints or artwork framed with glass overseas.